FLASH !!!…  BANG !!!…

Holy moly pic.twitter.com/ZGYq48StEJ

— The Human Experience Podcast (@thehumanxp) December 1, 2019
Washington Monument pic.twitter.com/tudgyT270H

— Breaking911 (@Breaking911) June 7, 2020
This epic lightning in slow motion in Dubai pic.twitter.com/2tPE2Da8pI

— Domenico (@AvatarDomy) January 18, 2020
Two lightning bolts colliding. pic.twitter.com/R1dRITZXx0

— Physics-astronomy.org (@OrgPhysics) December 21, 2018
Lighting strikes a car pic.twitter.com/M22U31XVry

— Xavier Katana (@xavierkatana) January 14, 2018
https://twitter.com/ZonePhysics/status/1169384921636462592?s=20
— Esoteric Exposal (@EsotericExposal) June 15, 2018
Lighting finding a landing spot pic.twitter.com/Ol5H4gBBc1

— Xavier Katana (@xavierkatana) February 2, 2020
This is what lightning from space looks like. pic.twitter.com/PK9Yejf1Vc

— Seeker (@Seeker) June 4, 2018
There's a feasible way.
How to trap lightning in a block (and release it with a simple hammer blow) https://t.co/PRpxQ3S6sn | https://t.co/Sf4SbLmwyj pic.twitter.com/94g3ko7Dv4

— Massimo (@Rainmaker1973) June 29, 2018
Matthew 24:27  "For just as the lightning comes from the east and flashes even to the west, so will the coming of the Son of Man be."
NOVA: Lightning  http://mass.pbslearningmedia.org/resource/nves.sci.earth.nitrate/lightning-produces-nitrates/
https://twitter.com/TomHall/status/964622423738875904
File this one under:#ExtremeWeather

⚡️⚡️⚡️
⚡️⚡️⚡️
⚡️⚡️⚡️#Lightning #Australia #ThursdayThoughts #Weatherpic.twitter.com/hOqLx19bGf

— Tom Hall ☘ (@TomHall) March 29, 2018
Two lighting bolts collide!! pic.twitter.com/rGhn5lJCCv

— Physics & Astronomy Zone (@ZonePhysics) June 2, 2018
Now this is some Lightning… pic.twitter.com/KZu5bbrIFc

— Physics & Astronomy Zone (@ZonePhysics) September 5, 2018
しぬかとおもた。めちゃんこめのまえにおちた。じめんからけむりでてた。コェ- pic.twitter.com/i4p0n9e2mY

— ふなこししょうた (@funa040613) August 27, 2018
https://twitter.com/ZonePhysics/status/1194797280626393089?s=20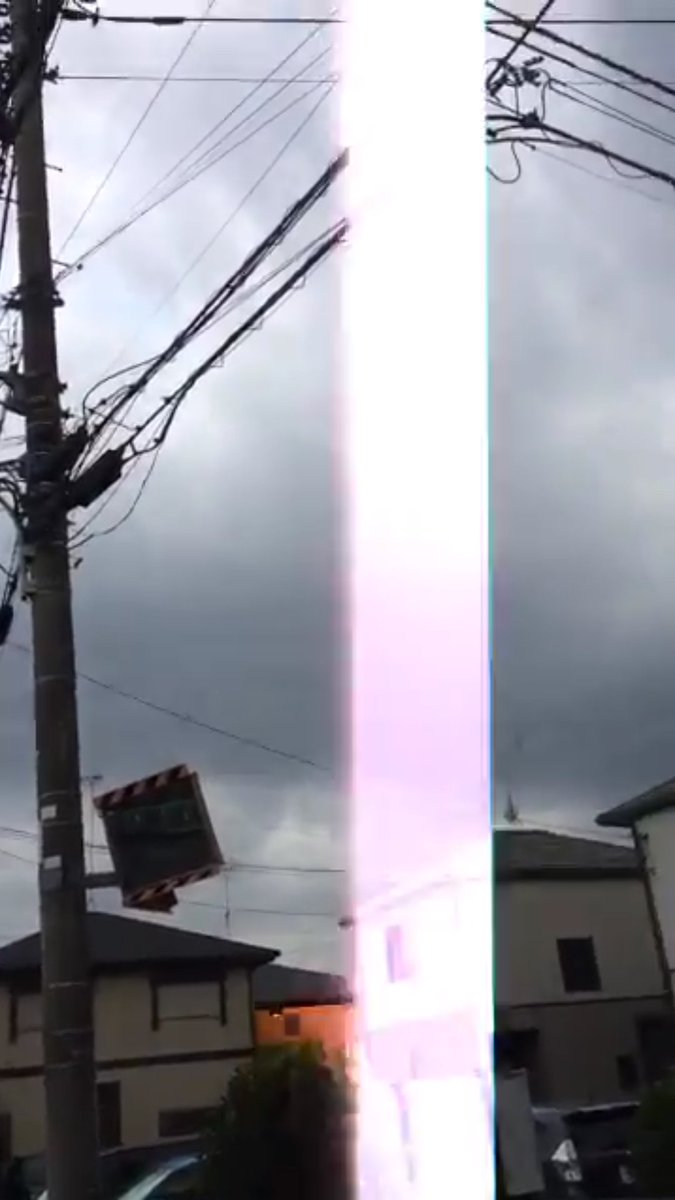 BEAM DOWN !
What would you call this lightning strike?pic.twitter.com/hXKmor62Mi

— Physics & Astronomy Zone (@ZONEPHYSlCS) July 9, 2020
QUESTION: Does #LlightningBolt #Plasma, break the #SoundBarrier and cause #SonicBoom #Thunder?
https://twitter.com/RonBaalke/status/1039376984151797760
Lightning strike pic.twitter.com/vO0HsTLzXO

— Universal-Sci (@universal_sci) February 5, 2019
Wow! Volcanic lighting during an eruption of the Anak Krakatau, Indonesia!

Credits: Dr. Richard Roscoe#volcano #lightning #krakatau #krakatoa #Indonesia @spann @JimCantore #500pxrtg @TomHall pic.twitter.com/CSWJWLkoxD

— Buitengebieden (@buitengebieden) October 29, 2018
Lightning strike over Taal Volcano in the Philippines on 12 January 2020 pic.twitter.com/xIppEOkouE

— Domenico (@AvatarDomy) January 12, 2020
Do eruption particulates break magnetic flux lines the reconnect?
#SpinMagnets #BreakFlux #MagRecon #PlasmoidPropulsion  #SonicBoomThunder