I got this…

3… 2… 1… is mainly US informal. used to tell someone that you can or will deal with something: It's OK, I got this.
Might as well JUMP!
https://twitter.com/planetcaramela/status/1351803853549805569?s=20
Go for it!
#ilookup – 1 down 8 to go . . .
Be Loyal !
Now, Sit-up straight and pay attention!
Be On Time!
Pray!
Show your love.
Be Inquisitive . . !
Try not to conform . . .
Elvis has left the building . . .
You May Take It On The Chin . . !
This X-ray reveals that your pet cat has the same posture of a tiger or a lion and is more agile than wild predators. But why do pet cats continue to hunt despite being fed at home? https://t.co/d5TI9Yr54L pic.twitter.com/h48LmD2Idx

— Massimo (@Rainmaker1973) April 1, 2018
— Emy Nerissa (@NerissaaEmy) February 3, 2018
Be humble.  Pride goes before a fall.
Put your stuff in order, then Run like hell!
Don't get it . . ?
3… 2… 1…
Give it all you've got!
yes I am no I'm not . . . yes I am no I'm not . . . yes I am not
It's easier than it looks!
— hossain rezaei (@hr130130) June 29, 2016
It sometimes helps to get  running start!
Forward Thinking

We live inside a #SpaceTime #GravityBubble
Leave a small carbon footprint.
Don't be afraid to get your feet wet.
and don't get bent outta shape.
Don't let others ruffle your feathers . . .
Know when to let go!
Don't let 'em monkey with ya!
— Dawn ☘ (@dawnclark6) February 10, 2021
Come at it from a different angle.
Dare to Challenge!
https://twitter.com/AlkofahiGhaleb/status/994159883556610048
Yo queriendo encajar en tu vida. pic.twitter.com/0lL8amDSsm

— ✨RobamemesMiau✨ (@lagatomiau) May 31, 2018
Be careful who you hang around . . .
Ураааа)) Полетелиии )))
Привет,Гульжанчик и ВСЕ pic.twitter.com/kK5zQb7peY

— ✿❀VIKTORIA❀✿ (@viktorinini) May 3, 2018
https://twitter.com/Avargas2403/status/1031537262927011840
Where there's a will, there's a way!
It's ok to fail . . .
Be sure you have an exit plan!
Hypothesize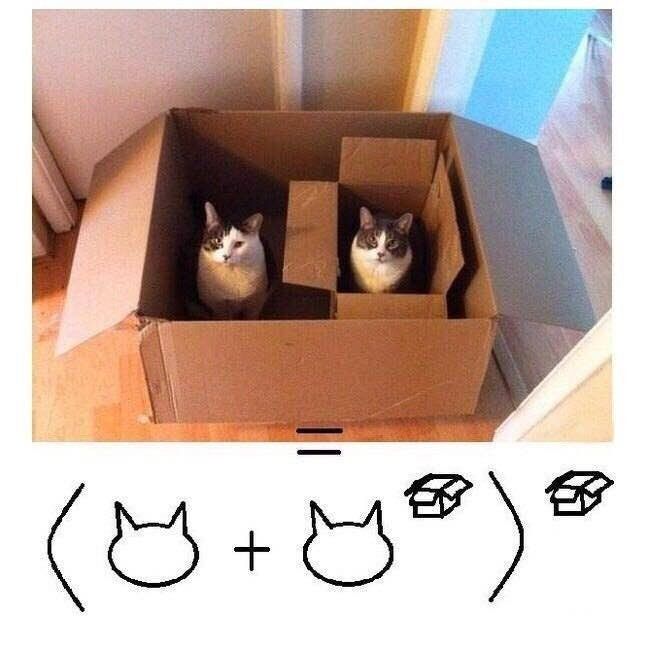 Be part of the equation.
Learn from your elders. – Felinestein

Experiment!
The cat righting reflex is a cat's innate ability to orient itself as it falls in order to land on its feet https://t.co/0VvVZZYuxc pic.twitter.com/VfiIdxn3aT

— Massimo (@Rainmaker1973) July 13, 2018
Repeat . . .
https://twitter.com/bettinaschroed5/status/964895200186421250
https://twitter.com/semljnika/status/1002041977683218432
Depending on the light the shape of a domestic cat's pupil changes from vertical slit to almost fully round. Overall a cat's pupils can expand by 135-fold and can perform like built-in night vision goggles. By contrast human pupils expand by a factor of 15 https://t.co/XKCNwLOw5h pic.twitter.com/isqxoUSPQx

— Massimo (@Rainmaker1973) March 29, 2018
Keep your eyes pealed for opportunities!
If there's something you want, don't stop 'til you get it!
https://twitter.com/SnezanaJevticBg/status/965645524870291456
3… 2… 1…
— Ryan_Cao (@Ryan_CaoDat) April 4, 2018
Don't be a couch potato.
"Life is like a box of chocolates."
Protect what's yours!
https://twitter.com/SnezanaJevticBg/status/979788199970172935
Realize, not everyone will listen.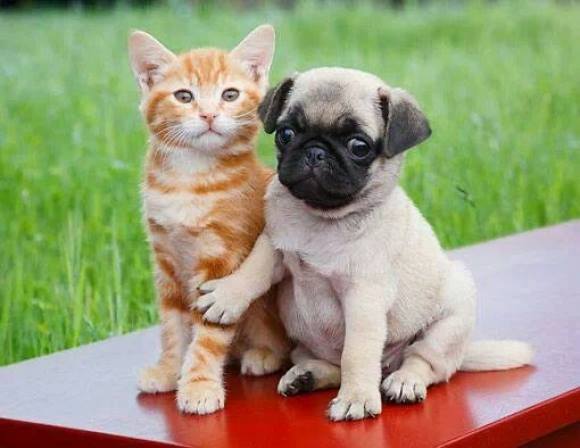 "not so fast . . ." – Trust your friends.
Watch your 6  . . .
Be careful who you try and mess with . . .
Don't be a Sour Puss.
3… 2… 1…
https://twitter.com/dct_ihjc/status/880838439771398144
— countingStars (@Atertaget) February 9, 2018
ok, this gif made my entire evening. pic.twitter.com/z5SefC3UFf

— π Rat (Jocke) (@SwedishSpaceman) July 30, 2017
Hold your breath and count to 10 . . ?
When someone asks me to help them Awaken… sends link https://t.co/WwWYQWQF37 pic.twitter.com/yv6mxbckYY

— Follow Me (@AkashCreator) August 4, 2017
From the #BHISblog archives: "Powershell without Powershell, Bypassing App Whitelisting, Restrictions & AV" https://t.co/LzTceAnO87 pic.twitter.com/f4PxKZq2K7

— Black Hills Information Security (@BHinfoSecurity) August 23, 2017
Have a Strong Positive Attitude – no matter what!
Funny 😸😸 pic.twitter.com/DzuvSfAb4t

— Daria ❄ (@semljnika) June 22, 2018
Take it all in stride.
Mix it up!
Don't be shy.
This jaguar demonstrated the meaning of the term power, dragging this 8ft long, armour plated, 74 toothed, chunk of contracting muscle out of the water. Jaguars are estimated to have the 5th strongest bite in the entire animal kingdom https://t.co/tufOPijVkG pic.twitter.com/ZgsK70Yz28

— Massimo (@Rainmaker1973) March 21, 2018
2 Thessalonians 3:10  For even while we were with you, we gave you this command: "If anyone is unwilling to work, he shall not eat."
#WhenLifeGivesUsLemons we give it the #cats and make viral videos. pic.twitter.com/D2mAiajhnt

— Felicia Ruiz (@katwomanfifi) November 29, 2017
https://twitter.com/chunnuk76/status/961439565583192064
Move faster than the other guy!
If you can, Run circles around 'em!
Purrrsue the reward!
https://twitter.com/WagliO_O/status/946400784131993602
https://twitter.com/PolakPotrafi333/status/973497026368372736
Do not Blink!
Thanks to all the friends for the continuous support I love you all
♥️♥️♥️♥️♥️♥️♥️🙏😇🌹🌹🌹🌹🌹🌹🌹 pic.twitter.com/AQ6cBhpwuM

— ali (@ali33322216) January 29, 2018
Make the most of every opportunity . . .
https://twitter.com/swami2005/status/985939284740882432
It's ok to rub shoulders with quacks?
Good morning my friends. … pic.twitter.com/WCtJ2uHbFD

— sol ❤❤ (@cdbda17582bf407) January 8, 2018
Los amigos perfectos no existen..
Los verdaderos Si!! pic.twitter.com/08np03DXHA

— Danah Jerkovic F (@danahjerkovic) January 9, 2018
Take time to smell the flowers.
Take cat naps.
Put on your game face!
Don't be intimidated.
https://twitter.com/Texa00/status/962980678051778560
When ever possible, have a good laugh!
Всех напугала pic.twitter.com/mLZYQfC6NR

— Таша (Tasha) (@funny_tasha1) February 22, 2018
. . . uh
CHARGE!